Parts for John Deere 4440 Tractor
Hydraulic Parts for John Deere 4440 Tractor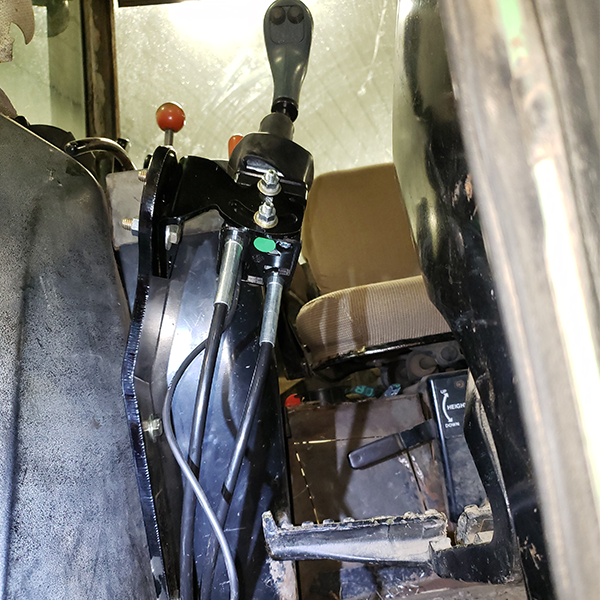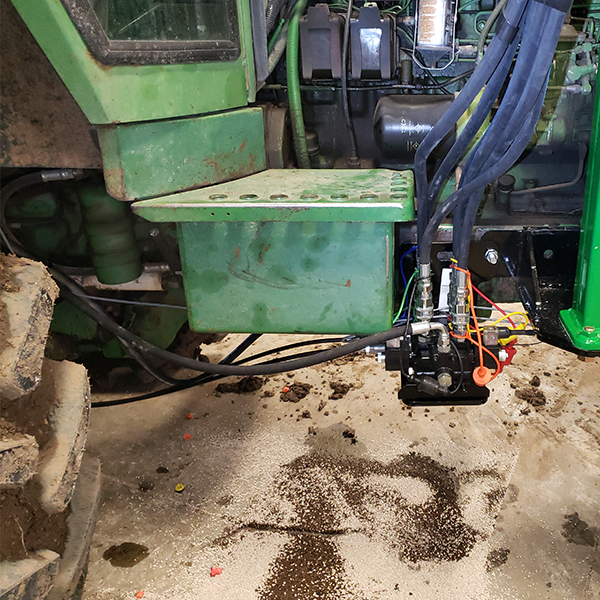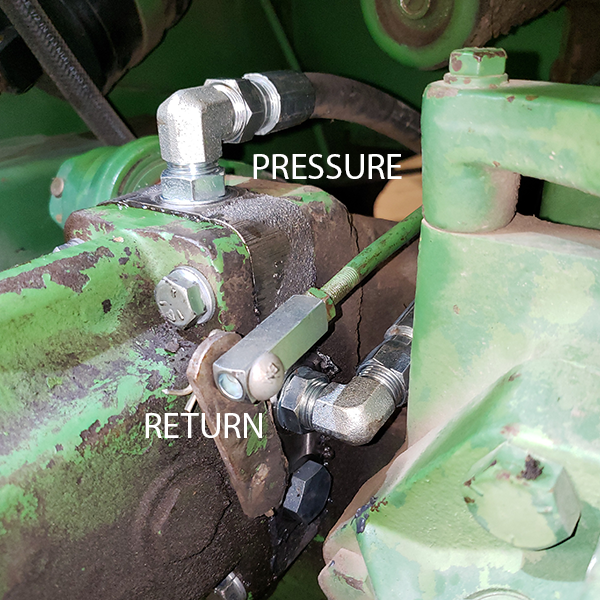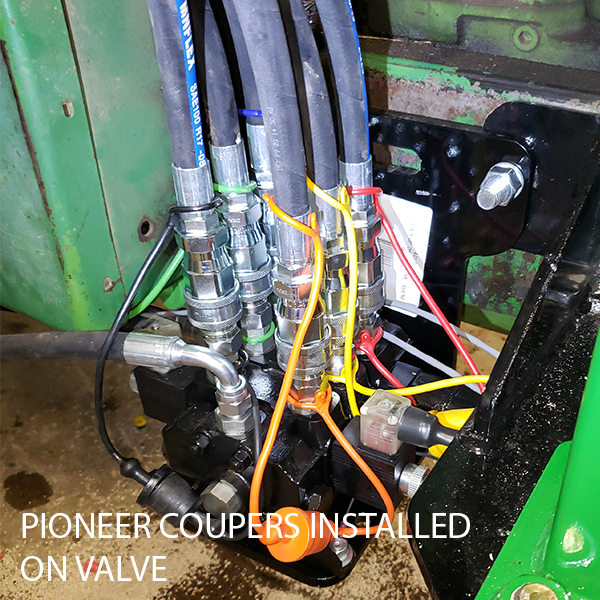 John Deere 4440 Tractor Hydraulics Information:
The John Deere 4440 has closed center hydraulics.
What are closed center hydraulics?
A tractor with a closed center hydraulics setup has a hydraulic pump that is constantly running, but the oil is NOT constantly flowing. If you aren't using any hydraulics on your tractor, the oil is being pushed into your control valve's pressure port, but it's not being let out the return port. The oil's normal path is being cut off inside the control valve, like pushing a cork in the end of a garden hose. Just like pulling the cork out of the end of the garden hose, with water gushing out, the same is happening when you push your tractor's joystick. The pressure inside the control valve is suddenly released and the oil gushes into the cylinders - say the raise cylinders on your loader- causing a fast response. This quick responsiveness is nice, because it makes the equipment you're controlling sensitive to the lightest touch. This is the main reason John Deere used the closed center hydraulics setup on the 4000 series tractors. Only a control valve that is designed for closed center tractors can be used on a John Deere 4440 tractor.
How to tap into hydraulics on John Deere 4440 tractor when adding a midmount control valve:
A closed center control valve being added to a tractor needs oil flowing into it from the tractor's hydraulics, and oil flowing from it back to the tractor's hydraulics. One hose, the pressure hose, is connected to pressurized oil in the tractor's hydraulic setup and the pressure port on the control valve. The second hose, the return hose, is connected to the return port on the valve and to the return section of the tractor's hydraulic setup.
The John Deere 4440 has a power beyond block option for accessing the pressure and return on the tractor. In this setup, there is one hose connected from the pressure port on the power beyond and running to the pressure port on the valve, and a second hose connected from the return port on the valve and running to the return port on the power beyond block. The pictures below show the power beyond block installed on a John Deere 4440 tractor, and supplying pressure and return to and from the add-on hydraulic control valve: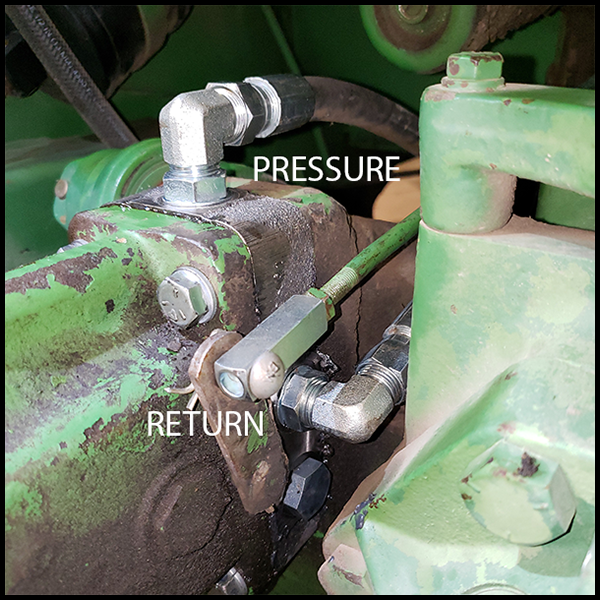 Hydraulic Parts for John Deere 4440 Tractor